Famous Paintings in Cross Stitch - DIY Art
A Wintry Moon
This counted cross stitch pattern was created from a painting by John Atkinson Grimshaw. Only full cross stitches are used in this pattern. It is a black and white symbol pattern.
A Wintry Moon the original
The Starry Night - Van Gough
The most popular oil painting in the World - Starry Night by Vincent Van Gogh. Created in 1889.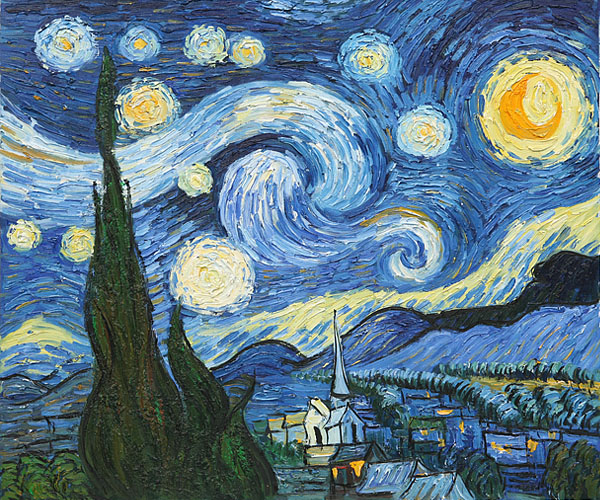 The painting Starry Night
Parasol - Monet
The original painting by Monet
Courageous Voyage - Thomas Kinkade
Original
Thomas Kinkade Courageous Voyage Counted Cross Stitch Kit-16"X12" 16 Count
More to Follow...
Enjoy!